CLOSE YOUR EYES

TYPE
Installation on Tuk-Tuk, single channel video, 16:9, sound, color, 2:30 min.

YEAR
2018
PLACE
Galleries' Night, Bangkok
421 clips were taken 2 months before my moving abroad in September 2010. At the time, using a smartphone camera with 320 x 240 pixels resolution was a common option. It's 2018, and the low-res memory is still noising in the HD reality.
The video is part of
Keepsake
on 30 tuk-tuks and 30 screens on the streets of Bangkok during Galleries' Night February 9-10, 2018. The project is initiated by
LIV_ID
collective and the French Embassy in Bangkok.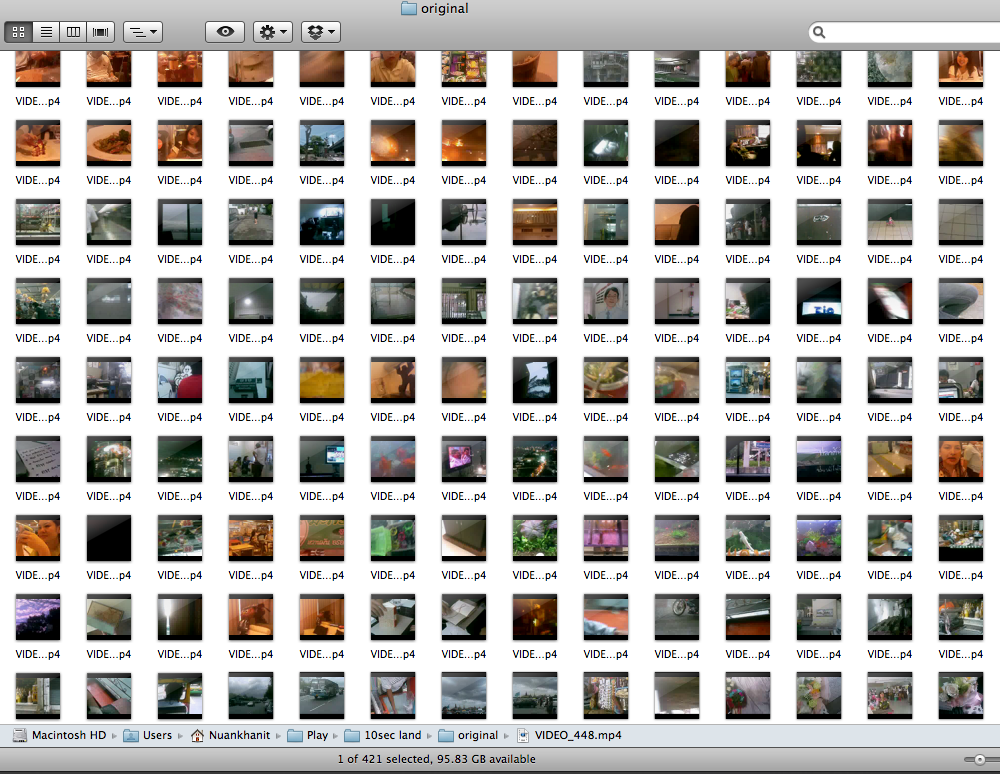 10 secs land, video clips collection, Thailand (2010)